Solar Solutions For A Sustainable World
Hawaii Pacific Solar specializes in commercial and industrial grid-connected, micro-grid and hybrid photovoltaic systems
Hawaii Pacific Solar provides comprehensive service across all phases of a solar installation project.
Hawaii Pacific Solar has an enviable track record of successful commercial/industrial installations in Hawaii including completely off-grid systems, as well as those tied to the utility, both with and without battery storage.
Customized
Energy Assessments
Students learn about energy savings, production and the impact of renewable energy with real-time monitors provided by Hawaii Pacific Solar for its education projects.
Latest news and posts related to solar energy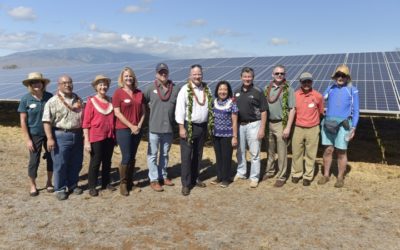 Maui's first solar farms were blessed November 28 in separate ceremonies at the Lahaina and Kihei locations. The ceremonies were attended by officials from Kenyon Energy, Maui Electric, Kamehameha Schools, Haleakala Ranch, Bay4 Energy, in addition to community members...
read more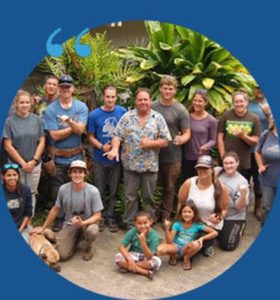 In The Community
"Aloha" can be defined in multiple ways, but for us at Hawaii Pacific Solar it means living in harmony and treating each other with love and respect. Aloha guides how we interact with each other, our customers, community and our 'aina.
Hawaii Pacific Solar's educational grant program is intended to help students understand the relevance of solar energy and sustainability in their lives. Funds, up to $2,500, are awarded for projects in science, math, environment, social studies, industrial...
read more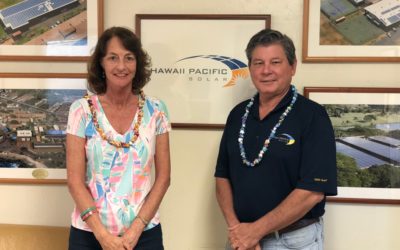 For their unstinting dedication to supporting Hawaii Nature Center and other nonprofits, Hawaii Pacific Solar was honored to be a finalist in the Community Business of the Year category in the 2018 Maui NonProfit Directors Association leadership awards. Pictured here...
read more
Hawaii Pacific Solar's CEO Bob Johnson is on the board of the Hawaii Nature Center (HNC) and is actively involved in helping update the Iao Valley HNC...
read more
Contact one of our Photovoltaic Specialists
(808) 661-1166